With a further five MPs being referred to police over their expenses in the last week, the MPs Expenses scandal is still a hot topic.  We've taken the publically available data regarding MPs expenses and brought it to life using some of the new features and functionality available in Oracle Business Intelligence 12c.
Presented by one of Praesto Consulting's Managing Consultants, David Atherton – expert Business Intelligence, CRM and Data Visualisation Consultant with over 16 years' industry experience.  We'll work through three key areas to highlight the power of Business Intelligence:
Data diving with Oracle BI Cloud Service and Oracle Data Vizualization
Data mash ups: introduce your own Excel data to OBI easily (for business users)
See how you can integrate modern web technology with OBI 12c and your data, by utilizing D3
Choose 1 of the 2 time slots that best suits you – Tuesday 8th March at either 9.30am or 2pm.  Alternatively let us know if you are attending the Oracle BA Summit on the 16th March, to arrange a one-to-one overview.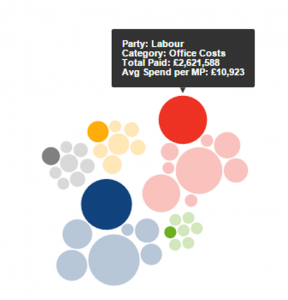 NOTE: This webinar has now ended, but we are still able to deliver it on a one-on-one basis to interested parties. If you are interested, please contact us for more details